Epic Winter Page 13
And that's it. Another story about Charlie and Gumbo is currently being worked-out, and you'll be seeing more of them soon, but our mad little festive m80 already has some stories of his own. The most immediately-rewarding place to find him is in the following Youtube playlist:
If you've got some tidying, washing-up, drawing, lying around or otherwise auditorily unexciting tasks to do over the next several minutes, please allow this great little story into your ears while you do it. Yeah, you're probably feeling decidedly post-Christmas now, and yes, this starts off as a sort of book-on-tape about Santa Claus. But, before long, our little nobbly pal starts to interfere with the story and it all goes to pot. It's a full-cast* Dumpy Little audio comedy drama we produced last December, and you'll like it, honestly. At the very least you'll enjoy the villain getting more and more villainesque as it goes on.
Our nobbly little wooden guy has gone down rather well with those who have been following his adventures. Look at this wonderful thing someone made: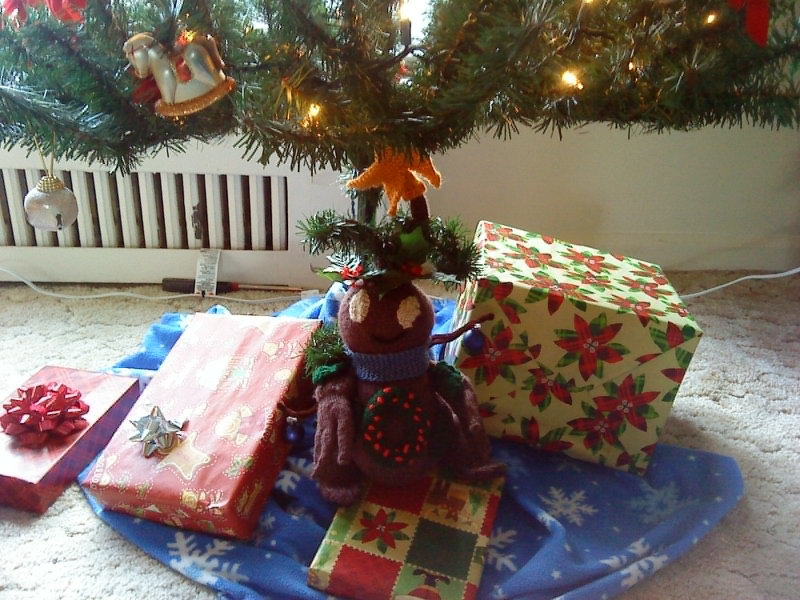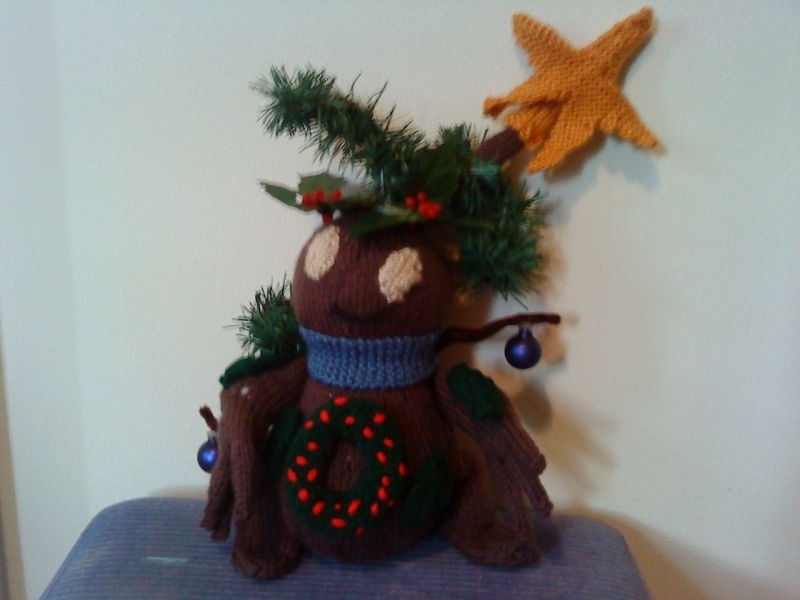 So! Thanks for reading. If your Christmas tree is still up, it is now officially time to take it down. You've been reading our first exploration of the technicalities behind getting a webcomic to display as a webcomic, and we'd like to thank you for that, which we will be doing in the form of further comics before very long at all. Remember to follow us on RSS, Twitter, or whatever your particular thing happens to be.
*Well, by that I mean… well, you'll see.