Imaginary Gumbo for sale!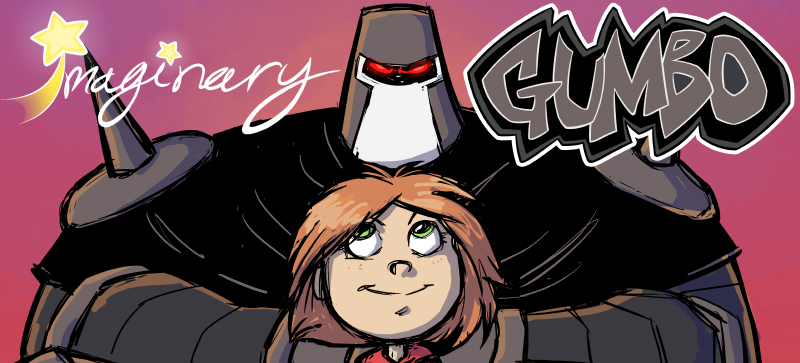 Well, we launched our new comic at the  Thought Bubble comic con, and it went extremely well. We completely ran out of our copies of the comics, even though we thought we'd taken far too many! The new stock is in though, so now you can read it yourself, and decide whether all those people who bought out the entire stock on launch weekend were sensible people, or silly people.
You'll find it in our shiny new store section up there in the tabs, or RIGHT HERE, if you prefer, and we hope you like it! I don't want to show off, but Neill Cameron from the Phoenix, which is probably the best kids' comic in the UK,  said they're "Funny, sweet, gorgeous comics." He said it in public and everything!
If you need further coersion, here's what it's about:
8-year-old Charlie has become lord and master of the mighty warrior-knight Gumbo, and with him comes a vast fantasy kingdom for her to explore. Even though she's pretty sure he isn't completely real, Charlie drags Gumbo along with her from one adventure to the next. And they fight monsters.
Here's a video of me talking about it, with lots of pictures taken from the comic:
And here are a couple of pictures of it, to whet your appetite: